Want to Sell Tickets for Your Next
Event

or at Your

Venue

?



Free event set up

Free marketing and promotion

Free ticket scanners

Come experience Outhouse Tickets
Check Out a Few of Our Features and Benefits Below
Hassle-free ticket buying experience: quick and easy online purchase process optimized for mobile devices and larger screens. Our convenient delivery options include print at home as well well as our innovative txt-a-ticket technology which delivers scannable tickets directly to your cell phone in a text message.
All ticketed events come with a venue/event home page with artist images and bios. For a more customized page, we can create a custom webpage that blends in perfectly with your existing website for a seamless ticket buying experience. In addition, we can build and host a custom website designed for your venue.
Sticking with our principle of keeping things simple for you, the ticket seller, we process all credit card payments through our system and direct deposit funds to your account immediately after each event. For larger events with long lead times, payments can be sent earlier so that you can cover expenses.
Reserved Seats, Custom Table Seating, General Admission, and just about any other option you can think of can be easily configured in the Outhouse Tickets platform. Small intimate nightclubs, large coliseums, outdoor festivals with VIP tents… you name it, we can configure it. We do all the work, you just tell us what you want!
Complete box office solutions to sell tickets on location. Accept credit cards or cash, print tickets, and manage sales all within the same system. We provide ticket printers, workstations, credit card scanners and can even provide box office staff, ticket takers, and security to man the event for you!
Selling more tickets is important. Outhouse Tickets has integrated with Bandsintown.com, Eventful, and other event listing sites to automatically get the word out about each event. We also send out periodic emails to our database of previous customers about events in their area as well as posting all events to Facebook, Google+, and Twitter. We even have a "Buy Tickets" app for your Facebook page!
The last thing you want is a bottleneck at the door the night of your event. Each ticket has a unique barcode that can be scanned with our iPhone or Android Ticket Scanner apps as well as with our industrial strength handheld wireless scanners. All scanners are provided free of charge! If your event is out in a pasture somewhere with no internet, our handheld scanners have the ability to work without internet and validate each ticket through the gate.
You want to know how many tickets you have sold at all times. You can easily log in to see a summary of tickets sold or drill into detail to see how many of which type, who each ticket buyer is along with their email, zip code, and other information, as well view events by venue, date, or artist if you are managing multiple events and locations.
Need tickets printed on ticket stock and sent to your location? No problem, just let us know how many

Need sponsor logos printed on tickets? You guess it.. No problem, just send us an image

Need production and booking services? Our staff has decades of experience in event production and management and would love to work with you

If there is something else you need that we didn't cover, we probably do it and just ran out of space to list it, so contact us and let's work together
See what our customers say!
Easy to use, low fees, and they honestly care about their customers.
We use Outhouse Tickets for all of our awards shows. You can't get better customer service.
Outhouse Tickets customer service is the best. I accidentally ordered and paid for double the amount of tickets I intended to buy. They refunded for the extra tickets very quickly.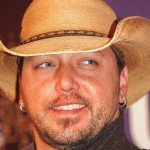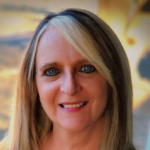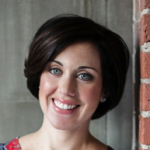 Fill out the form below to get started